welcome america runs 5k participants
PRO Compression is a proud sponsor of the Inaugural America Runs Virtual 5K event. We celebrate each of you who has made the choice to remain focused and resilient in these times of adversity. Thank you for participating and for helping to raise funds for COVID-19 relief.
We're thrilled to offer you this special offer as an American Runs 5K participant. Purchase any pairs of socks from our red, white and blue-themed collection and receive 50% OFF your entire order today! See below for details.
America Runs. Even at a Distance.
YOUR EXCLUSIVE OFFER:
50% OFF YOUR ENTIRE PURCHASE
USE CODE: AMR50 AT CHECKOUT TO SAVE!
Click on product images to select size
Graduated compression tested & certified by independent lab
Lab-tested graduated compression ensures the proper compression for maximum benefit!
Advanced fabrics provide all-day comfort by wicking away moisture to prevent chafing.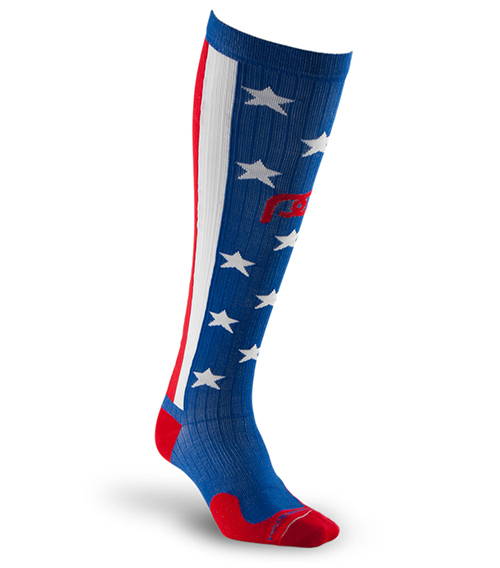 It's simple. Improved circulation means better performance and speedier recovery.
Padding in toe box and heel provide comfort and reinforcement for lasting comfort.
The best compression socks on the market!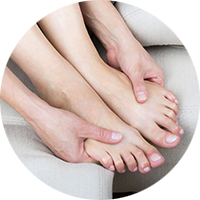 the magic of compression socks
Improve circulation for better performance and to accelerate recovery. Reduce muscle soreness and swelling. Your feet and legs will feel fresher and hurt less!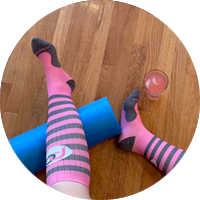 Our premium compression socks are perfect for all activities. Whether you're a runner, workout warrior, business traveler or just need socks for all day comfort, we have a pair for you!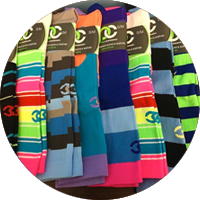 We have hundreds of styles and colors to choose from. All socks are made in the USA, so you can trust the quality and each sock is tested to ensure optimal compression pressure.