It's back! Labor day Rewind Sale
PICK YOUR OWN GRAB Bag
ANY THREE MARATHONS OR ELITES FOR $60!
-OR-
BUY ANY THREE PAIRS (MIX & MATCH) FOR 60% OFF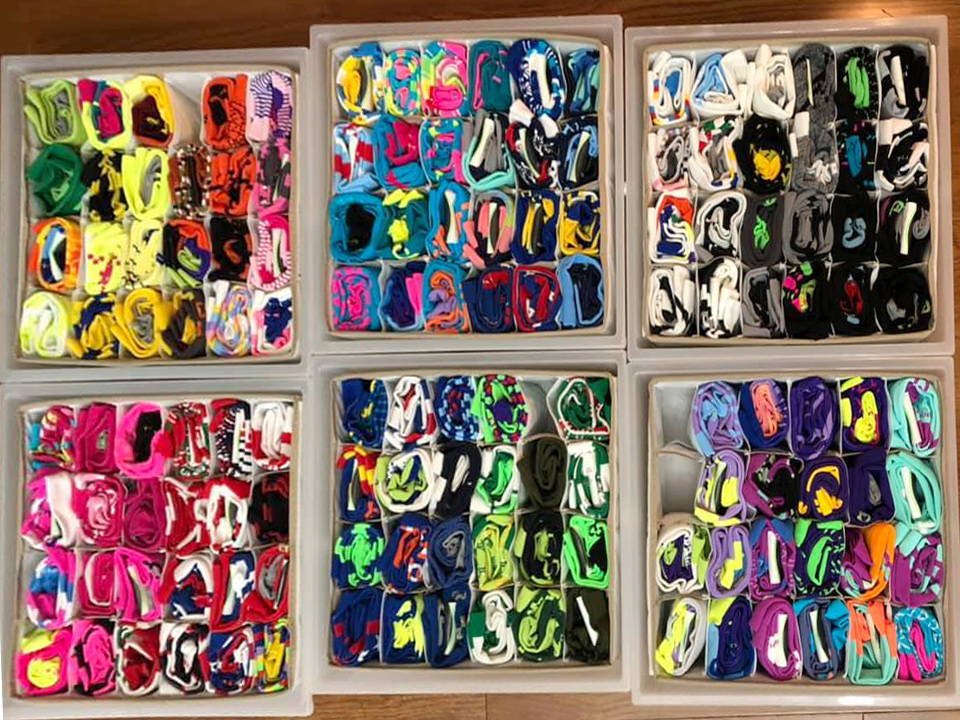 Sorry if you missed out last weekend, but not to worry, we're giving you a second chance at it. We're bringing back our Labor Day Weekend Sale for one more weekend, and we're letting you pick your own Grab Bag. Choose from hundreds of colors and styles!
That's right–you can pick any 3 pairs of Marathon or Elite socks, in any color and you pay just $60! Use code: MYBAG

-OR-
If you have your eyes on something else, select any 3 items on our site and receive 60% off your purchase! Mix & Match however you like!
Again, use code: MYBAG
Here's how it works: Add a minimum of any three (3) items to your cart, click Checkout when ready, enter code MYBAG in discount box and press "Apply" to activate. All items in care will be discounted.
Terms: Offer valid only on all items except Grab Bags or Bundles. Special discount offer may not be combined with any other promotions and available only for items in stock, no back orders. Expires Monday, Sept. 3, 2019 at 11:59pm.
Happy shopping. Keep it tight!