Spring Classic Virtual Run 2022 | PRO Compression
It's Back!
the spring classic Virtual
Endurance Event


May 16-23, 2022
Our Virtual Endurance events are back for 2022!
We are so excited to announce that the PRO Compression 2022 Spring Classic will be back again! Last year we hosted our second virtual endurance event and it was a huge success with nearly 600 participants. It's always wonderful to see members of the PRO Community from all over the world come together and we are excited to do it all over again this year.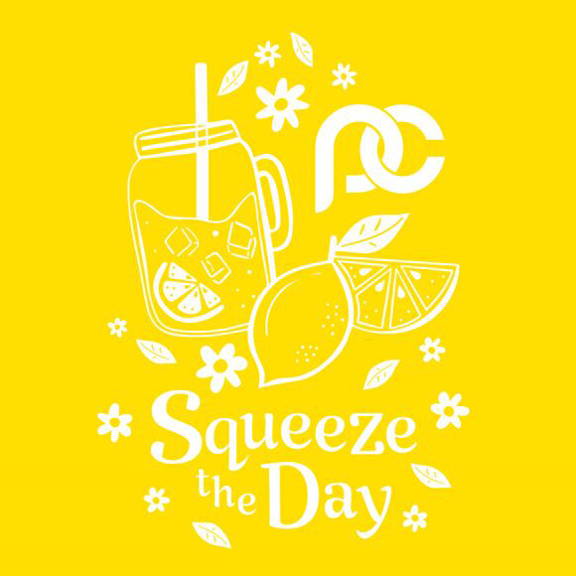 I'm new here...what is the Spring Classic?

In Fall of 2020, we hosted our first ever virtual endurance event. It was a great experience for all involved and we knew we wanted to keep this tradition going. Now here we are in 2022, planning our third virtual endurance event, the PRO Compression Spring Classic. 
This virtual event is a great way for you to train and prepare for an event that you complete on your own terms. You'll be able to share stories, photos, training updates and much more with friends on social media. You'll be choosing from one of the following distance options:
1-mile

5K

10K

Half Marathon

Any distance (for new options of swimming or cycling)
Take on the event however you'd like! All finishing times will be self-reported and not required.
All participants will receive a PRO Compression Swag Bag that includes:

Tri-blend lemonade-themed event t-shirt

Special Edition PRO Compression Socks

Other goodies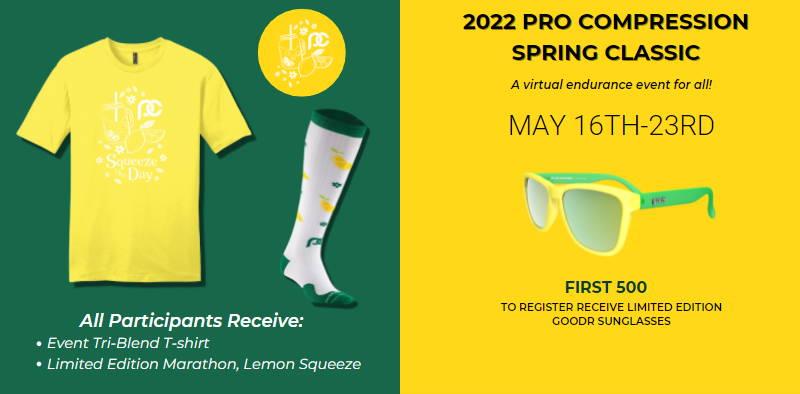 BONUS: The first 500 registrants will receive a pair of limited-edition Goodr sunglasses (pictured above)!
I'm in! How do I sign up?
Click the REGISTER NOW button below to sign up right now! Make sure to follow @procompression on Instagram, Facebook and Twitter to stay up to date with the event and remember to use #prospringclassic to post about your experience.
We're beyond excited for this event and we hope you are too. Happy training!